For many patients, the appearance of rough, scaly skin seems like an aesthetic nuisance. Few would instantly assume that aging skin poses a health risk. In reality, these blemishes may be actually pre-cancerous lesions known as Actinic Keratoses (AK).
AK frequently appears in older adults with a history of excessive or intense sun exposure. With this in mind, the risk of developing AK is especially high for individuals with fair skin, those residing in warm-climate areas, and individuals who undergo prolonged UV exposure without sun protection, both indoors and outdoors. In addition, men are more likely to suffer from AK than women. The condition is characterized by small, rough, and scaly patches of skin that generally appear on the face, lips, ears, hands, forearms, scalp or neck.
Fortunately, Northshore Medical & Aesthetic Center offers effective treatments for combating AK and reducing the risk of skin cancer.
NMAC Elite Peel with Precision Plus
Many patients have found success in treating AK with a medium-depth chemical peel. During this treatment, peeling agents remove the skin's superficial layers, sloughing off damaged areas. Ultimately, newer and rejuvenated skin appears, with improved color and texture
| | | |
| --- | --- | --- |
| Like chemical peels, Photodynamic Therapy offers a more comprehensive approach to healing sun-damaged skin. While treating AK, PDT can concurrently reduce fine lines, improve blotchy pigmentation, and even diminish acne symptoms. In this way, PDT allows for extensive rejuvenation. Patients can expect results after only a small number of treatments. To reduce the risk of AK, avoid prolonged UV exposure. | | |
If you notice rough and damaged patches of skin on your face and body, consult with one of our skincare experts at Northshore Medical & Aesthetic Center about your treatment options. There's more at stake than just your vanity.





Seemed like a good idea at the time. You and your significant other had planned to spend a lifetime together and a piece of permanent body artwork felt like an appropriate tribute to your eternal bond. Inevitably, the bond wore out and the tattoo ultimately outlasted the romance. Now what?




Laser removal technology has been called "the gold standard" in tattoo removal and, in our own experiences;we have found this method to be extremely safe and effective. During treatment, lasers use different wave lengths of light to selectively target color pigments, disrupting the chemicals in the tattoo without damaging the surrounding skin.




If you regret your permanent body art, laser removal can ultimately put your tattoo-sporting days behind you. Call to book your Laser removal treatment today. Who says you can't erase the past?
| | | |
| --- | --- | --- |
| | Look out for a chance to enter our Ugliest Tattoo Contest. Vote on the ugliest tattoo submitted. The "winner" will receive a free Laser Tattoo Removal Treatment. Email our Spa Coordinator sbenson@nmac.bm for further details. | |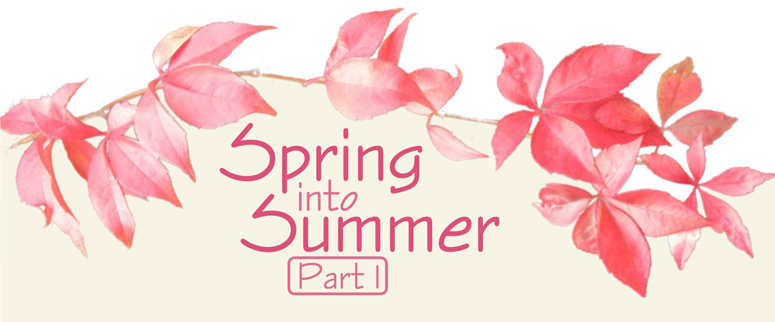 Top 5 rejuvenating procedures to help you spring
into the sunny season
| | | |
| --- | --- | --- |
| | | Laser Hair Removal: Prepare to bare your legs this season with laser hair removal. NMAC is equipped with a spectacular Laser Therapy that allows us to customize treatment for every skin type. Treatments for men & women. Save 15% Off Your Initial Appointment |
| | | |
| | | Laser Lipo: Show off your curves! Laser Lipo may be your solution for stubborn fat that just won't go away no matter how much you diet and exercise.On average you can expect to loose approx 2 to 4 cm after the first treatment. Laser Lipo compares to surgical liposuction and other Ultrasound or laser techniques. Fortunately, Laser Lipo is much more affordable with the same results. Call today or email sbenson@nmac.bm today for more information. Free Laser Lipo Consultations during the month of March |
| | | |
| | | MicroPeel: Spruce up your skin! The perfect "no downtime" treatments to brighten dull skin and keep you looking healthy and beautiful all season long. Receive $25 Off Your 1st MicroPeel |
| | | |
| | | Botox/Juvaderm: Smile with confidence! Counteract crow's feet, crinkles and those awful squint marks from the sun with Botox to help smooth away fine lines and wrinkles. 1st 5 Clients will receive 15% off their treatment. |
| | | |
| | | Talk to one of our therapists today to find out about our Top 5 fantastic products for a smooth and carefree summer. |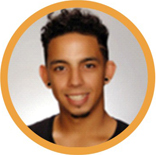 Joseph Pereira


Clinical Massage Therapist
Joseph A. Pereira, A.S.M.T., A.M.T.A., B.M.T.A. graduated from Keiser University in Melbourne. He is member of the American and Bermuda Massage Therapy Associations. Joseph holds extensive hours of training and is fully certified in every modality of massage that he practices including Swedish, Deep Tissue, Trigger Point, Sports Massage, and Hot Stone Massage. During training he worked with professional athletes from various international rowing teams that train year round in Indian Harbor Beach, Florida, USA. "I like to encourage my clients to be active participants in their healing process and as a practitioner my goal is to bring balance and harmony to mind, body and spirit through particular breathing techniques with a nurturing and therapeutic touch."