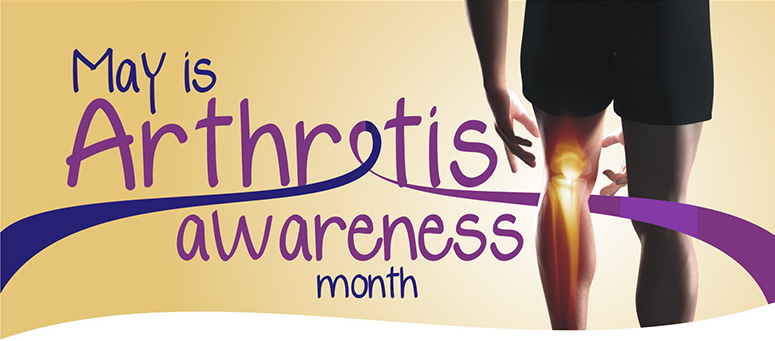 The term arthritis ("arthro" meaning joint, "itis" meaning inflammation) is used to refer to more than 100 related conditions. Arthritis can strike anyone at any time, regardless of age, physical condition or ethnic background, often with devastating and debilitating effects. Arthritis brings with it a burden of pain and disability that those living with this disease must face every day. The main symptoms of arthritis are chronic joint pain, stiffness and swelling, which can result in significant disability and poor quality of life. The three most common forms are osteoarthritis, fibromyalgia and rheumatoid arthritis.

| | | | |
| --- | --- | --- | --- |
| Fibromyalgia is a disease that causes pain and stiffness in the tissues that support and move the bones and joints. Widespread pain and localized tender points occur in the muscles and tendons especially those of the neck, spine, shoulders and hips. Other common symptoms include significant fatigue, difficulty concentrating and sleep disturbance. | Rheumatoid arthritis is a disease that primarily affects the lining of the joint. An important feature of this inflammatory illness is that the body's own immune system targets its own tissue as an enemy. Joint swelling over a long period of time can lead to deformity and loss of function in the joint. Because rheumatoid arthritis affects the entire body, many people also experience fatigue, fever and a general sense of feeling unwell. | Osteoarthritis, also known as degenerative joint disease, is the most common type of arthritis. Commonly referred to as a "wear and tear" arthritis, osteoarthritis involves destruction of the cartilage, the cushion or shock absorber on the ends of the bones. | Other types of arthritis include gout, systemic lupus erythematosus, juvenile arthritis, scleroderma, infectious arthritis, ankylosing spondylitis, psoriatic arthritis, bursitis, tendinitis and carpal tunnel syndrome. |

Arthritis Treatment and Management:
Commonly used arthritis medications include:

•
Analgesics. These medications help reduce pain, but have no effect on inflammation...
•
Nonsteroidal anti-inflammatory drugs (NSAIDs)...
•
Counterirritants...
•
Disease-modifying antirheumatic drugs (DMARDs)...
•
Biologic response modifiers...
Apart from the above-mentioned treatments and medications for Arthritis, Platelet-Rich Plasma (PRP) is becoming a popular Therapy for Arthritis. Platelet-rich plasma therapy, sometimes called PRP therapy or autologous conditioned plasma (ACP) therapy, attempts to take advantage of the blood's natural healing properties to repair damaged cartilage, tendons, ligaments, muscles, or even bone.
Dr. Brown is highly trained in Platelet rich plasma therapy and can recommend if this treatment is best for you!
Call us for a consultation today!

Dr. Viviane Bunin
Rheumatology Specialist
Dr. Bunin is Board Certified in Internal Medicine and Rheumatology. She is a member of the American College of Rheumatology, where she has presented multiple posters/abstracts. Currently she works at Houston Methodist Hospital, where she sees both inpatients and outpatients and is responsible for the subdivision of Rheumatology for the Internal Medicine Residency Program. Rheumatology patients often endure years of misdiagnoses and a failure to see their symptoms improve.
Patients come to see a Rheumatologist in our division from all around the world because they know they are consulting with doctors who understand that the clues for proper diagnosis are often hidden in apparently-unrelated details. We value the time spent with you and believe that a true partnership between physician and patient is the key to a successful control of your disease. Dr. Bunin has more than 20 years of experience in Academic Rheumatology, practicing Medicine at the highest standard of excellence. She treats musculoskeletal, connective-tissue diseases and auto-inflammatory syndromes, such as:
Clg4 related disease
Lupus
Macrophage Activation Syndrome
Myositis

Rheumatoid Arthritis
Scleroderma
Sjogren's Syndrome
Spondyloarthropathies

Susac's Syndrome
Vasculitis
Gout
Psoriatic arthritis
Dr. Bunin offers her services monthly at NMAC to Bermudian residents! Ask your doctor for a referral today!
---
7 North Shore Road, Devonshire DV01, Bermuda
p.

293-5476 |

e.

yswan@nmac.bm |

w.

www.nmac.bm

Food Allergy
Awareness Week:
MAY 14TH - MAY 20TH
Did you know that common foods you may be eating every day could be causing your indigestion, that constant bloating, acid reflux or even that itchy rash?
These are all symptoms of food allergy or sensitivity!
NMAC offers a highly personalized Food Sensitivity Panel to help you find the best diet based on avoiding the foods that you have allergic reactions to. When you get Food Sensitivity Tested at NMAC you will also receive a comprehensive review of your results with our Naturopath, Dr. Amani Flood, N.D, and a personalized meal plan and shopping list. End your suffering.
Call for an appointment today!


Similase® Sensitive Stomach combines enzymes and demulcent herbs to provide gentle support for the GI tract.* Similase Sensitive Stomach features Microbial Enzymes and the demulcent herbs, marshmallow and slippery elm, to provide gentle support for digestion.*
Physician-formulated Similase® Sensitive Stomach combines Microbial Enzymes with the demulcent herbs marshmallow and slippery elm to provide gentle support for the GI tract.* Gamma-oryzanol and licorice root complement the demulcent herbs for soothing gastric mucosa support, and protease is omitted due to its potential for irritation in sensitive patients.*
Similase® GFCF is a gluten and casein digestive enzymes to support the breakdown of gluten or Casein.*Similase GFCF supports a gluten-free, casein-free lifestyle and helps relieve occasional indigestion, gas and bloating.*
Digestion of gluten and casein can be particularly difficult for some individuals. Similase GFCF contains enzymes to support comprehensive digestion, while also providing dipeptidyl peptidase IV (DPP IV) activity for the digestion of proline-containing dipeptides from gluten and casein. * Similase GFCF supports a gluten-free, casein-free lifestyle and helps relieve occasional indigestion, gas and bloating.*

Features Microbial Enzymes that are active in both acidic and alkaline environments
Comprehensive combination to support the digestion of all food types*
Helps support the breakdown of gluten and casein*