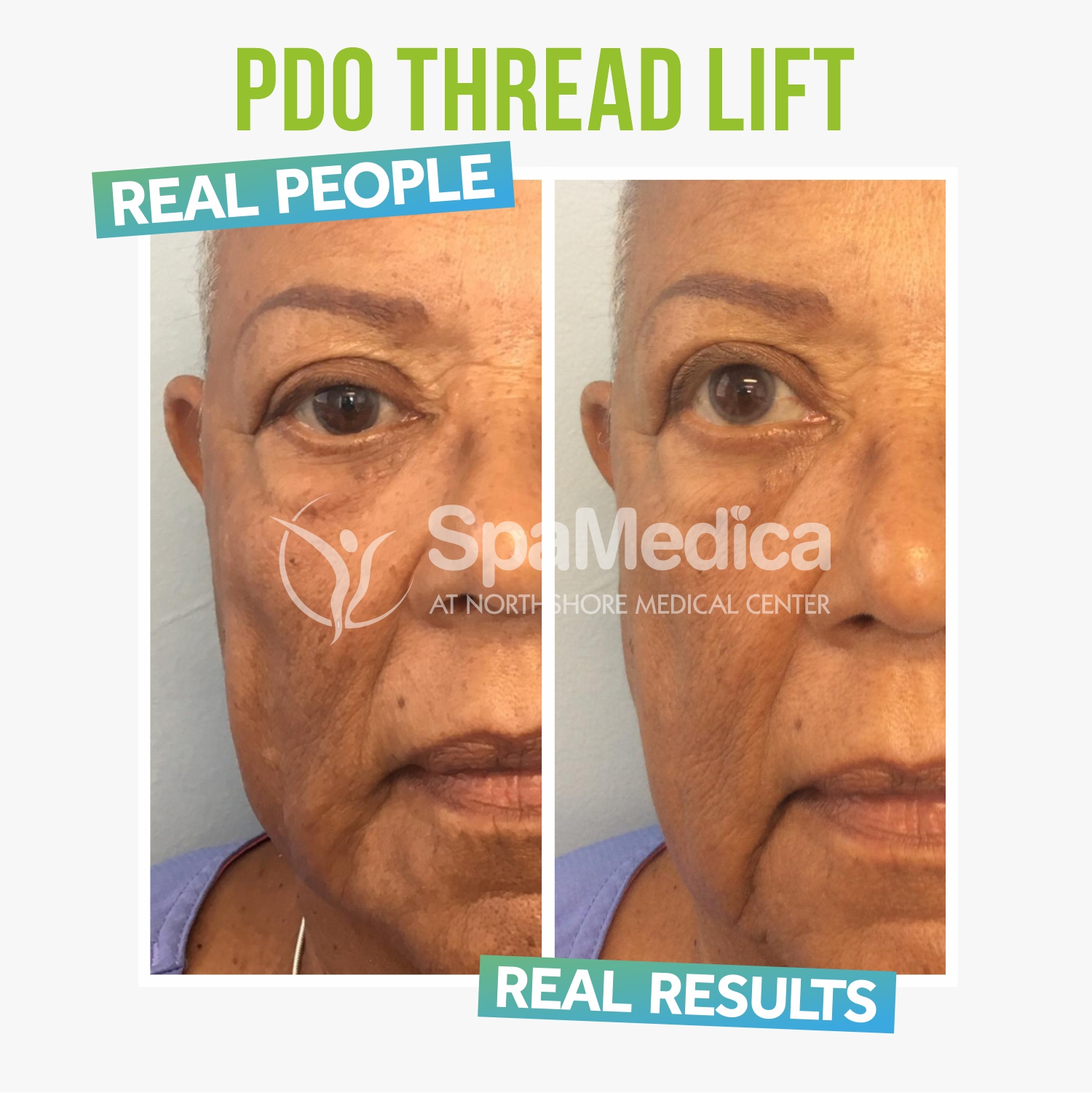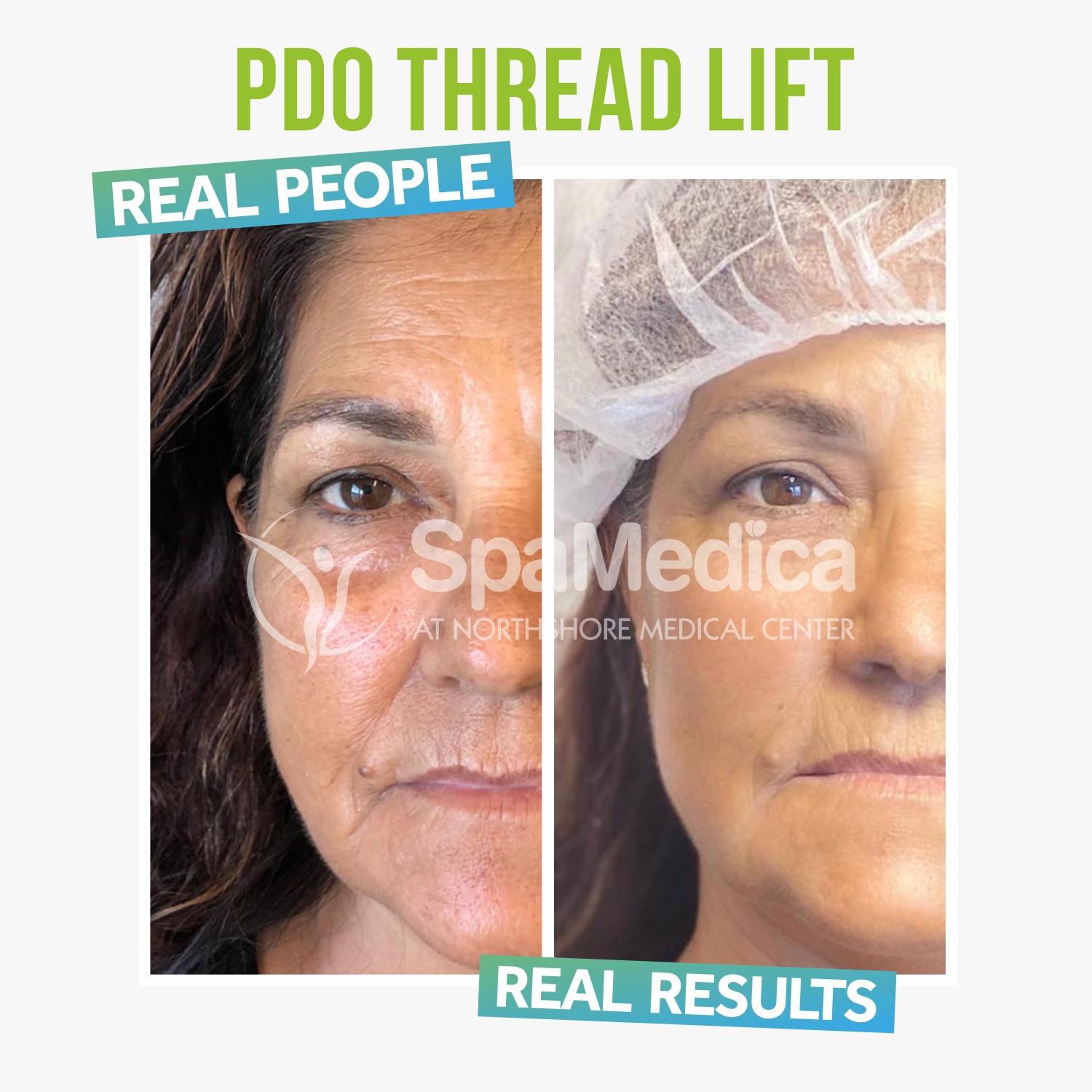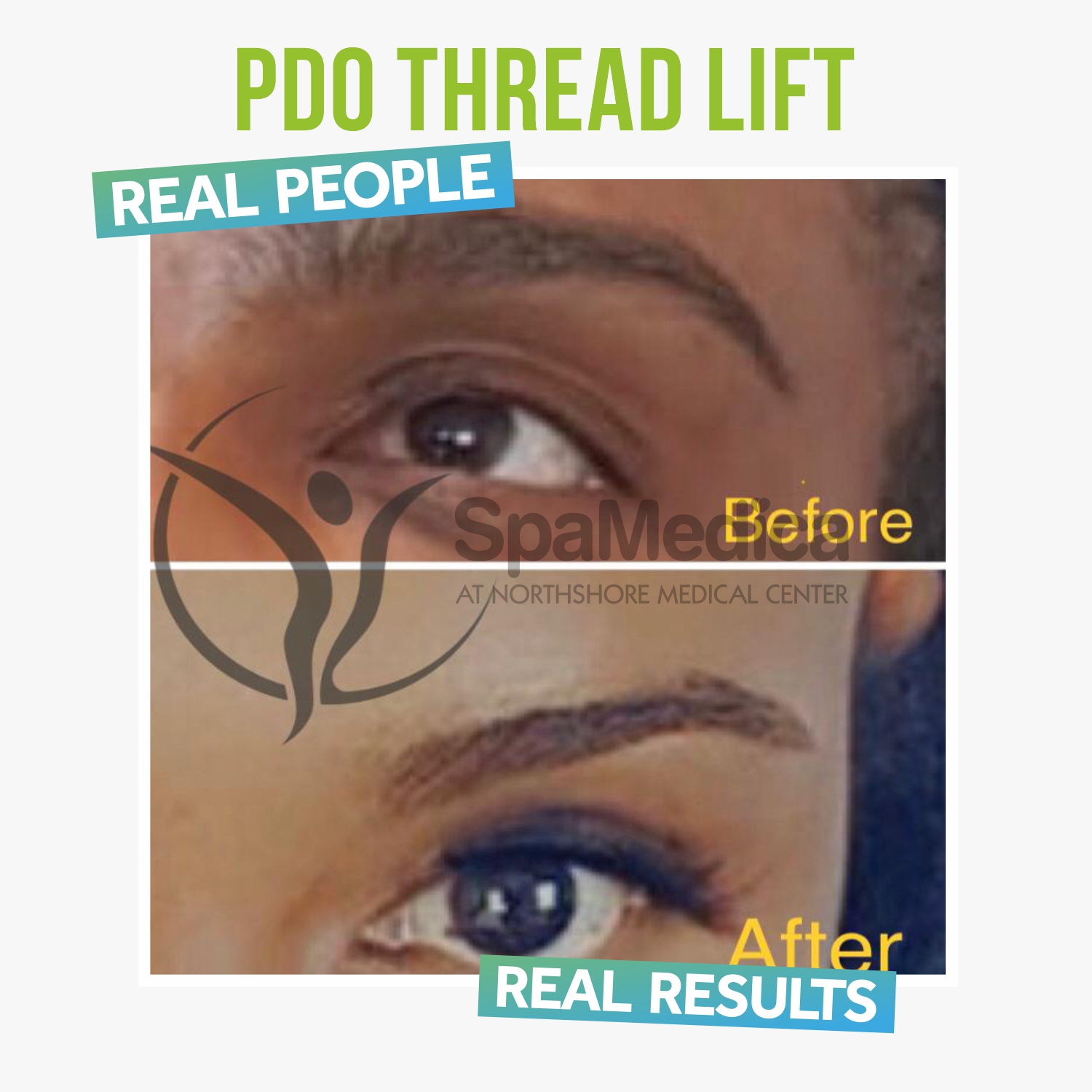 Everyone wants to grow with wisdom, but nobody wants to actually look our age. We want to look young and feel young, especially those of us who look older than our age, due to various reasons such as health, genetics, smoking and drinking or the effects of sun damage. Northshore Medical & Aesthetics Center's SpaMedica is always here to help you look and feel better.
This is why we have our PDO Thread Lift, a revolutionary new aesthetic treatment that gives you an enhanced skin texture, fewer fine lines and wrinkles and more elastic skin. A PDO thread lift is customized to your unique skin type, skin texture and aesthetic goals depending on the area you want treated.
If you're looking for an affordable, instant, non-surgical face lift alternative, seeking to correct uneven pigmentation, lines, wrinkles, gaunt facial features or skin laxity of the face, you are a good candidate for our PDO thread lift.
This treatment is quick and only takes 15 to 30 minutes and then you can resume your day. You will see some of the results of this treatment immediately, your skin may look tighter , skin lifting and some of the contouring effects. How long this treatment lasts depends on a number of factors, however, most of our clients find that the threads have dissolved within six to nine months.
And yes, this treatment is completely safe and hundreds of thousands of treatments have been performed. It is approved by the FDA for safety and efficiency.
We can treat any area of the face, including:
Undereye area
Eyebrows
Neck
Cheeks
Jaw line
Naso jugal folds
Nasolabial folds
Jowls
Crow's feet
Marionette lines
NMAC Videos